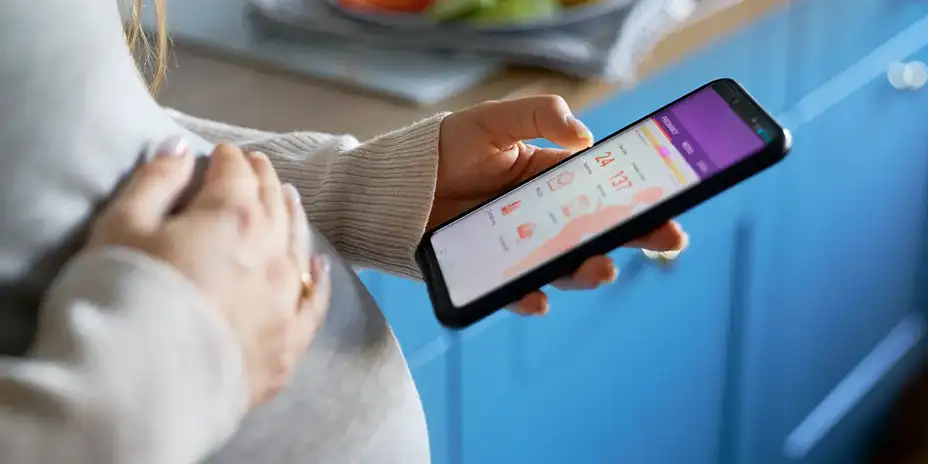 The Exponential Rise of Smartphone Users
As we move forward to 2028, a whopping 6.1 billion people worldwide are expected to be using smartphones, according to a forecast by Statista. Consequently, this immense growth in smartphone usage underscores a rapid digital evolution. Additionally, for businesses, it heralds an unprecedented opportunity to connect with a truly global audience. Learn more about Mobile App Trends.
A Sea of Choices: The Android and iOS App Landscape
Stepping back to 2022, Android users found themselves amidst an array of 3.55 million apps on the Google Play store. Hence, Google Play emerged as the king of app variety. The Apple App Store followed closely, offering nearly 1.6 million available apps for iOS, grabbing the second spot. Even though these numbers may vary over time, they have consistently showcased a positive growth trend.
The Unrelenting Demand for Mobile Apps
The same year, mobile application downloads skyrocketed to an astonishing 275 billion. This marked a growth of 42% since 2018, as documented by Statista. Therefore, this surge in demand paints a clear picture of mobile apps' vital role in our increasingly digital lives.
A Notable Shift in User Behavior: The Predilection for Apps
Users spend 88% of their mobile time within apps in a significant shift. Thus, this change in user behavior underscores the impact and potential of mobile apps for businesses.
Mobile App Future Trends and How Pegotec Empowers Businesses to Harness Them
Artificial Intelligence (AI) and Machine Learning (ML) as Catalysts in Mobile Apps
AI and ML are steadily transforming the future of technology, including mobile apps. In response to this, Pegotec assists businesses in leveraging these innovative technologies to enhance user experiences and streamline operational processes.
The Upward Trend of IoT App Integration
With the Internet of Things (IoT) growing more prevalent, apps that can interact seamlessly with intelligent devices are surging in popularity. Therefore, Pegotec's team of experts stands ready to aid businesses in developing sophisticated IoT-enabled apps.
AR and VR Apps: Stepping into a New Era
Augmented Reality (AR) and Virtual Reality (VR) have ushered in novel ways to engage app users. Consequently, Pegotec supports businesses in integrating these immersive technologies into their apps.
Embracing the Promise of 5G Technology
The advent of 5G is set to turbocharge app performance and expand its capabilities. As a result, Pegotec's team of skilled professionals excels at optimizing mobile apps to harness 5G speeds.
Mobile E-Commerce: A Revolution in Shopping
As the popularity of e-commerce amplifies, more businesses are launching dedicated shopping apps. Therefore, Pegotec extends its expertise in crafting user-friendly and secure e-commerce apps.
The Dawn of Cloud-Driven Mobile Apps
Cloud technology is revolutionizing the way users access app data across multiple devices. Accordingly, Pegotec allows businesses to design and develop flexible, scalable cloud-native apps.
The Emergence of Chatbots and Virtual Assistants
Thanks to advancements in AI, chatbots and virtual assistants are becoming more innovative and efficient. In light of this, Pegotec helps businesses integrate these intelligent tools into their apps to offer instant, effective customer service.
The Demand for Apps for Wearable Devices
Wearable technology is steadily gaining traction, increasing the demand for apps that can interface with these devices—subsequently, Pegotec has solutions to create apps compatible with various wearable technologies.
Conclusion
In conclusion, businesses must stay updated with mobile app development trends to exploit the potential of the evolving digital landscape. As a technological innovator, Pegotec provides comprehensive solutions that enable clients to navigate these trends effectively. The future of mobile apps is inspiring, and with Pegotec, businesses have the perfect partner to help them seize these opportunities. Talk to us and see what role Pegotec can play in your business digitalization solution. We explain the key statistics and trends!