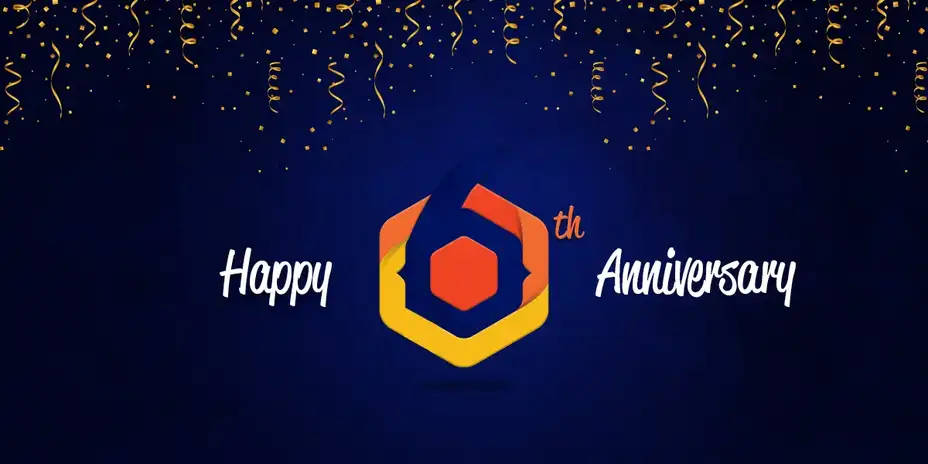 An Industry Leader Marks a Significant Milestone – Pegotec 6th Anniversary.
On June 14th, 2023, Pegotec, a web and mobile software development trailblazer, celebrates its sixth anniversary. Reflecting on the vibrant journey, we recognize and appreciate all contributing to our remarkable growth. We are celebrating the Pegotec 6th Anniversary!
Teamwork Makes the Dream Work – Pegotec 6th Anniversary.
For six years, Pegotec's team, brimming with talent, dedication, and passion, has navigated the evolving tech landscape. Their ability to translate complex needs into streamlined web and mobile applications has been the cornerstone of our success. As we faced challenges, we rejoiced in victories, consistently delivering high-quality solutions.
Trailblazing in Web and Mobile Software Development
Our core strength lies in web and mobile software development. Throughout our journey, we've been committed to creating innovative digital products that transform how our clients do business. As we reach this milestone, our promise to remain at the forefront of digital technology innovation is stronger than ever.
Building Around Customers
Our customers have undeniably been pivotal to our success. Not only have they trusted us with their digital needs, but they have also provided us with vital feedback. As a result of this customer-centric approach, we've built a portfolio of products that effectively meet market demands and adeptly solve real-world problems.
Consultancy Services: Guiding Success Stories
A significant pillar of Pegotec is our consultancy service. We've been a guiding light for businesses on their digital transformation journeys. Our strategic advice has helped many navigate the complex technology landscape. More than software development, we're dedicated to helping businesses maximize technology benefits and stay ahead in an ever-evolving digital world.
Collaborative Partnerships Driving Impact
Our strategic partnerships have also fueled our success. These collaborations have broadened our reach and refined our offerings. We extend heartfelt gratitude to all partners who have shared in our vision and contributed to our growth journey.
Pegotec's Commitment to the Future
As we set our sights on the future, we are more committed than ever to continuing our leadership in web and mobile software development and consultancy. We're driven to develop and deliver exceptional solutions that provide real value to our customers and partners.
Join the Celebration – Pegotec 6th Anniversary.
As we celebrate this milestone, we warmly invite you to join us. Not only can you follow our social media channels for updates on special activities, but you can also participate in exclusive giveaways.
From everyone at Pegotec, a heartfelt thank you goes out to all of you. We wouldn't have reached where we are today without your trust and support. Consequently, this journey has been a testament to our collective success over the past six years. As we look forward to the future, we envision it filled with continued growth, innovation, and achievement. On this note, we wish everyone a Happy 6th Anniversary, Pegotec!
Happy 6th Anniversary, Pegotec!