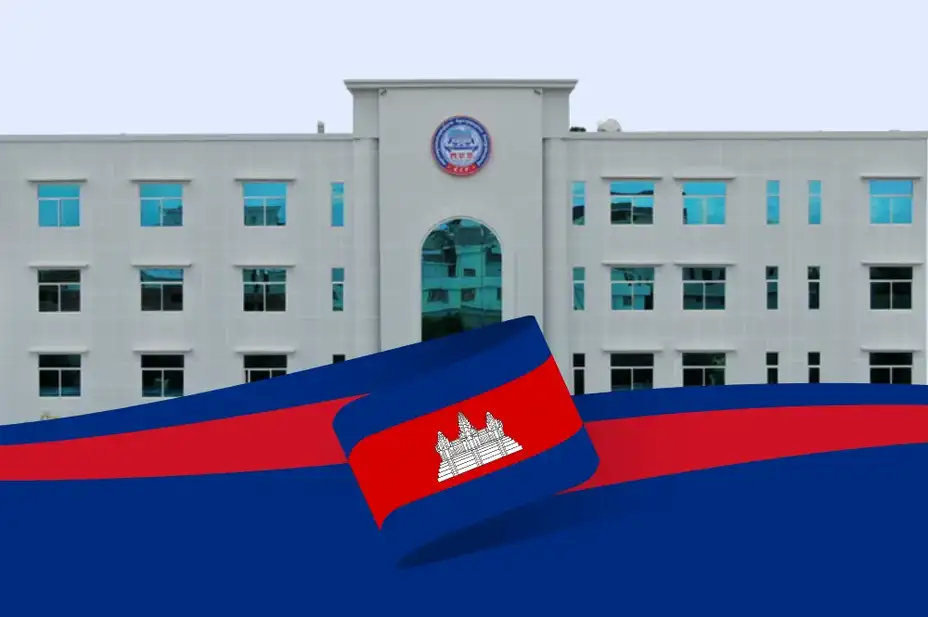 Pegotec, a leading company in web development, recently held a meeting to spotlight the ongoing development of a new multi-language website. Once completed, this website will serve Cambodia's Consumer Protection, Competition, and Fraud Repression Directorate General (CCF).
Working Together Towards Success
On February 2, 2021, a collaborative meeting took place, uniting three crucial entities: CCF, Pegotec, and GIZ (Deutsche Gesellschaft für Internationale Zusammenarbeit). Together, they evaluated the project's progress and brainstormed the path ahead.
Distinguished Representatives Bring Valuable Insight In the meeting, representatives from CCF, including Mr. Sroy Sophana, the Director of the Halal Department, contributed actively. Meanwhile, Pegotec's Senior Project Manager, Mr. Pedro Gorrin Diaz, led the review of the project's status. Lastly, Ms. Ry Noyel, Seng Dalin, and Sin Sokhomony represented the interests of GIZ.
In-Depth Review Yields Fruitful Discussion During the gathering, Mr. Diaz presented a comprehensive overview of the website's progress. Following this, a productive discussion emerged, with all participants sharing unique ideas and proposals.
Building a Bridge to the Public The upcoming CCF website aims to open a line of communication with the public. It's envisioned as an open platform where individuals can voice their opinions, lodge complaints, and express interest.
Expressing his enthusiasm, Mr. Sophana said, "This multi-language website will enhance our visibility. We believe it will significantly assist in our commitment to protecting consumers and promoting competition in Cambodia."
Pegotec Driving Innovative Change As the driving force behind this innovative project, Pegotec takes great pride in contributing to community and industry development.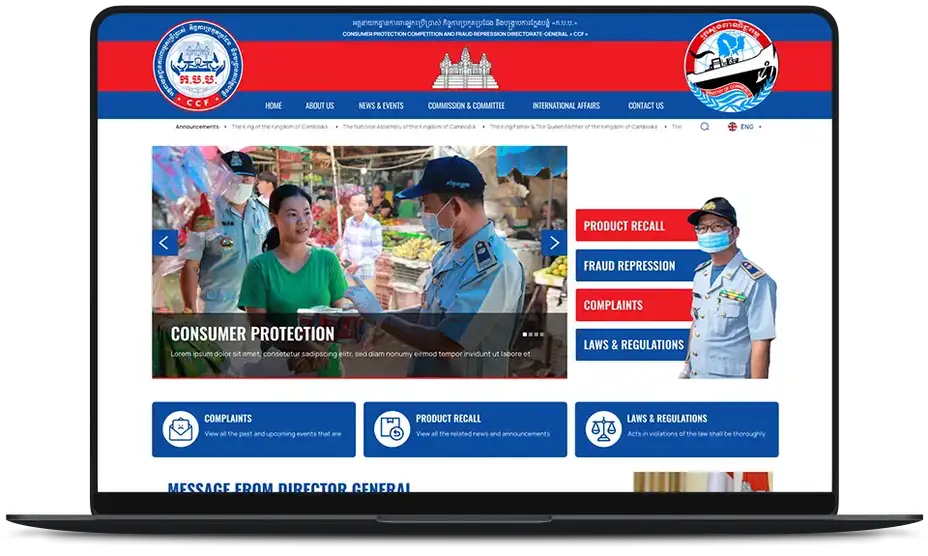 Employing Modern Technology for Seamless Functionality int the CCF Website
Pegotec is utilizing top-notch technology, including WordPress, for this project. Known for its flexibility, WordPress aids in creating user-friendly and scalable CCF websites. It's the perfect fit for CCF's diverse needs. Additional modern technologies support the WordPress framework. This setup ensures a future-proof website that can adapt to a changing digital landscape. With such technology, CCF can manage content and handle user interactions efficiently. This promotes transparency and fosters better user engagement.
Complaint Management System: A Step Forward in Consumer Support on the CCF Website
A Complaint Management System (CMS) has been seamlessly integrated into a significant upgrade to the new CCF website. Indeed, this innovative feature serves to enhance support for Cambodian consumers. With the CMS, consumers can lodge their complaints easily and quickly. Moreover, they can keep track of their complaint status, ensuring transparency and accountability at every step of the process. As a result, consumers are always in the loop, understanding how their concerns are addressed. This noteworthy addition not only prioritizes the voices of consumers but also aids in their protection. Hence, the integration of this system showcases CCF's unwavering commitment to strengthening consumer protection in Cambodia.
About Pegotec
Pegotec Pte LTD is a leading web development and digital solutions provider specializing in crafting custom websites tailored to the customer experience. Merging creativity with advanced technology, Pegotec delivers empowering solutions that benefit organizations and enrich user experiences.