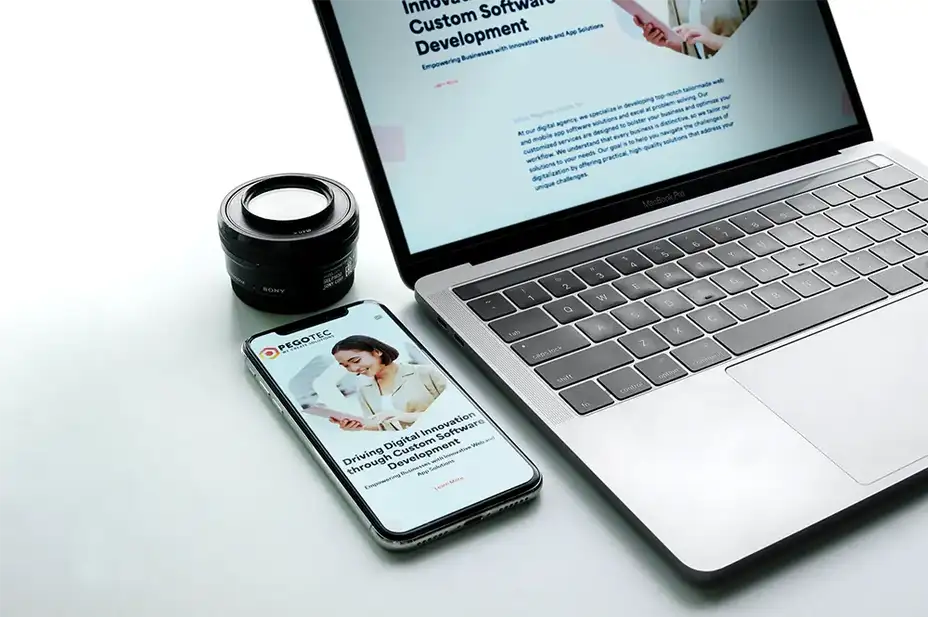 Introducing the New Pegotec Website
Bold Design Meets User Experience
June 5, 2023 – Bringing some thrilling news from the heart of Pegotec, we're ecstatic to announce the launch of our revamped, contemporary website, officially going live on June 1, 2023. As a crucial development, this new platform is a testament to our passion for cutting-edge design and innovative technology. In addition to these aspects, we've strategically put user experience at the forefront of our considerations, ensuring our visitors always enjoy the best of what we have to offer.
Welcoming You to Our New Digital Home
Find us at our new address, pegotec.net. Here, we've harnessed the power of WordPress to create a unique, user-friendly site. Our new custom theme blends modern style with top functionality. The result is a seamless and engaging visit for all.
A Commitment to Innovation
Our CEO, Tobias Rast, shared his thoughts on the new site. "Pegotec is all about innovation and progress. Our new website captures this commitment. It also shows our dedication to maintaining a top-notch digital presence."
Streamlined Design and Enhanced Functionality
Firstly, our new site stands out with its clean, modern aesthetic, making it exceptionally easy to navigate. As a result, visitors can effortlessly find the information they seek quickly and without hassle. Additionally, thanks to the high-resolution images and engaging content that we've incorporated, our broad range of digital services truly comes to life. Lastly, we've ensured that our site's fully responsive design guarantees a smooth and seamless user experience, no matter the device you choose to use.
The New Pegotec Website – A Future-Proof Platform
Indeed, the new site is not just about captivating aesthetics. On the contrary, it's thoughtfully designed to boost functionality. For instance, a newly integrated search feature enables users to find relevant information with greater speed. Furthermore, our resources section is enriched with abundant downloadable content, valuable insights, and engaging blog posts.
WordPress, a dynamic platform known for its versatility, is the foundation of our new site. Consequently, this allows us to easily integrate new updates and features, thus maintaining a fresh and updated digital presence. Excitement fills us as we think about this newfound flexibility, primarily because it enables us to evolve in tandem with technological advancements and ever-changing user needs.
"We've spent a lot of time making sure our new website serves our customers well," Tobias Rast added. "But this is just the start. Our new platform lets us keep our content fresh, adapt to changes, and engage with our audience."
Celebrating Enhanced Online Engagement
Recognizing the importance of continuity in our progress, we view this website launch as a critical step in our digital journey. Moreover, this significant development heralds the beginning of a new era characterized by enhanced online interaction and communication. Given these improvements, we cordially and enthusiastically invite you to explore our new website. In doing so, you'll be able to appreciate the tangible improvements and see the difference for yourself.
Pegotec Unveils the new State-of-the-Art WordPress Website pegotec.net.
About Pegotec We're a top digital agency based in Singapore. At Pegotec, we're passionate about using advanced tech to deliver top-quality solutions. Our new WordPress website shows our commitment to progress and excellence. Contact us to learn more about our services.