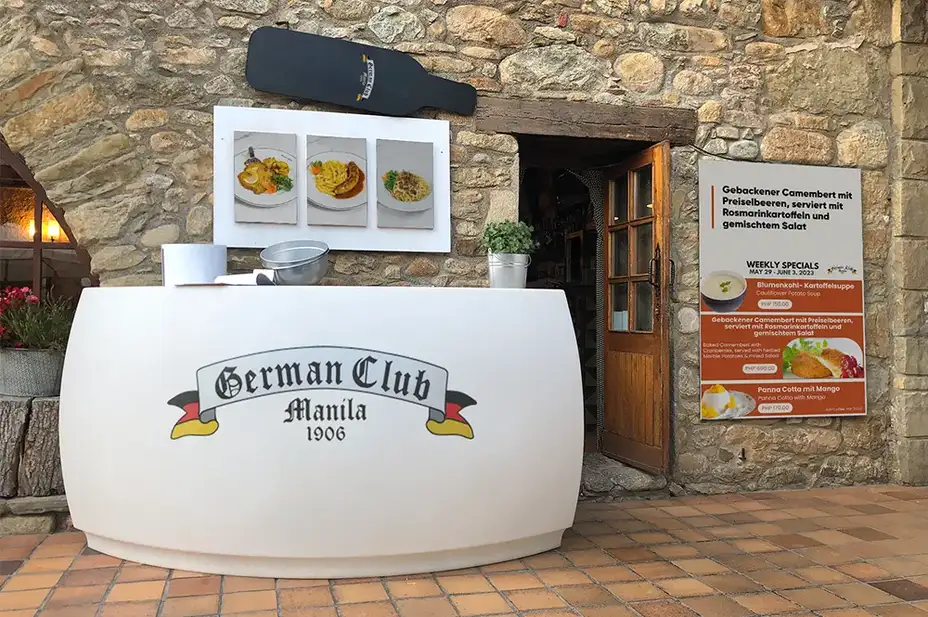 Embracing the Modern Digital Landscape
As the digital landscape evolves, so too must German Club Manila. That's why we are excited to announce the launch of our updated website. The site was untouched for 4.5 years and was ripe for a much-needed transformation. Recognizing this need, the accomplished team at Pegotec accepted the challenge, breathing new life into our online presence.
Embracing Technological Advancements
Our website faced compatibility issues in the past, struggling to keep pace with the latest WordPress plugins and templates. Fortunately, Pegotec led a comprehensive migration process that successfully addressed these problems. As a result, our website is now fully compliant with current WordPress standards, promising a smooth user experience for the foreseeable future.
A Fresh Aesthetic Look for the German Club
However, our collaboration with Pegotec wasn't merely about resolving technical issues. We also recognized the need for a fresh, modern look. With that in mind, Pegotec delivered a user-friendly interface that simplifies navigation while remaining visually appealing. Moreover, Adobe XD enabled us to interact with the design in its early stages, incorporating our feedback and change requests in real-time.
Functional Enhancements
Beyond the aesthetics, our partnership with Pegotec resulted in significant functional enhancements. Specifically, our website now offers a richer range of content, from detailed membership information to a searchable database for member and partner companies. Furthermore, we integrated Facebook image galleries, providing a visually engaging and straightforward way for users to access our images.
Streamlined German Club User Management System
In addition to enhancing our content, the redesign allowed us to overhaul our user management system. Our website caters to various roles, from Administrator to Subscriber. Consequently, we've created a more efficient approach to content management, allowing different users to contribute according to their roles and responsibilities.
Informed by analytics
To ensure we continue to improve and meet the needs of our users, we've also integrated Google Analytics into our website. As suggested by Pegotec, this tool provides valuable insights into our website traffic and user behavior. Thus, we can make informed, data-driven decisions regarding future enhancements.
German Club – Looking Ahead
Finally, we want to express our gratitude to Pegotec for their invaluable contribution. Our new website exemplifies the success that can be achieved through effective collaboration. Combining cutting-edge technology, user-centric design, and a keen understanding of our needs, the updated German Club Manila website promises to elevate our digital presence, ultimately enhancing the experience for our valued members and partners.
Harnessing Advanced Technology
Delving into the technical aspects, the team at Pegotec leveraged a range of advanced tools to ensure our website is visually appealing and technologically sound. The website was primarily built on WordPress, a powerful and flexible content management system offering myriad customization possibilities. Moreover, Pegotec went above and beyond to customize the site to our exact specifications, resulting in a platform that truly reflects the essence of the German Club Manila.
Additionally, Pegotec emphasized SEO optimization throughout the redesign process. By utilizing best practices, they successfully enhanced the visibility of our website, making it easily discoverable to both existing and potential members. In essence, they revitalized the look and feel of our site while bolstering its functionality and searchability, showcasing the transformative potential of cutting-edge technology. With these tech-forward approaches, we have full confidence that our digital presence will soar to new heights as we progress.
German Club Manila Launched Its Revamped Website, and Pegotec is proud to be its technology partner.